Free Magic Isometry is a script for Adobe Illustrator which simplifies the creation of isometric images.
– turns flat objects to isometric projection with any angle,
– operates like a panel in Adobe Illustrator,
– has open source code,
– compatibility: Adobe Illustrator CC, Adobe Illustrator CS6, Windows, Mac.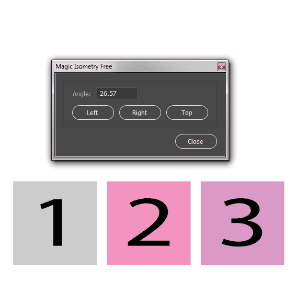 This script turn art to isometric top, left and right projections. You can set the angle of the projection. Common angles: 26.57º for 2:1 isometric projections and 30º for true isometric projections.
There are Isometric Grid Templates files in the archive for comfort work.
Free Magic Isometry works like a panel in Adobe Illustrator. You can select and turn objects on the Artboard and use the script in the same time. Magic Isometry operates with one single objects (group of objects) and separate objects.
Have a look at the manual to know more about Free Magic Isometry script features:
Free Magic Isometry User Guide (Eng)
Free Magic Isometry User Guide (Rus)
To receive a link to download – subscribe to our mailing list:
Do you want advanced version of the script? Leave your ideas here: www.facebook.com/maitools
Comments
comments